The equipments such as wireless products, switching device, CSV, BWI etc. and wireless products for IBDN are optimized solutions for setup intelligent building system.
Today's commercial building is increasingly depends on the automation for environment control system such as security, access control, protecting asset, fire alarm, audio & video communication.
- Security, control and alarm solutions for building automation and physical security applications
- High-bandwidth, high-density copper and fiber network infrastructure systems
- Professional- and Commercial-level audio/visual and entertainment cabling systems
- Racks, enclosures and cable management systems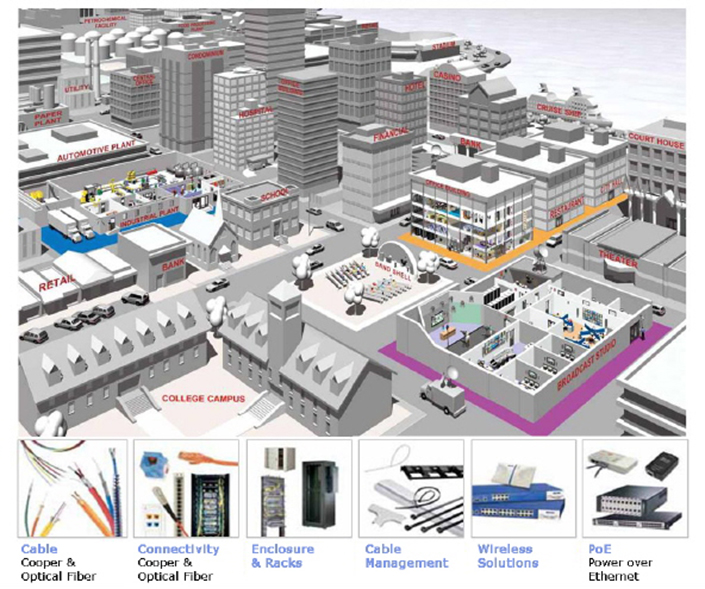 Providing unique solution of service and supporting for each application program.